Learn how to coddle an egg to use in mayonnaise and salad dressings. Perfect when feeding kids, the immune-compromised, and pregnant women.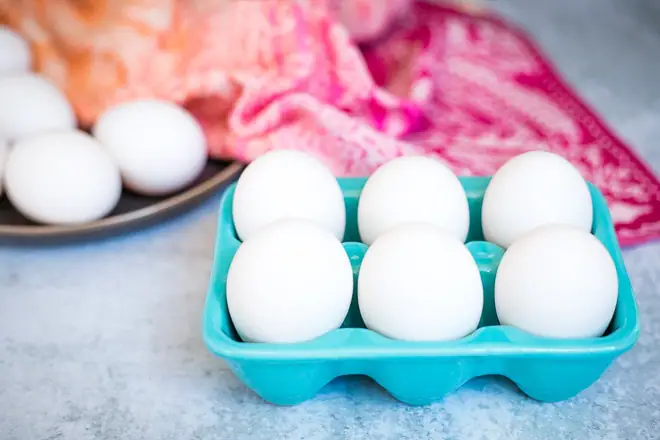 Today's post is less recipe, and more a "how-to" for a basic cooking technique everyone should know. By the end of this, you'll know all about how to coddle an egg that will allow you to make all of the homemade mayonnaise and salad dressings your heart desires.
In less than 5 minutes you can easily learn how to coddle your eggs and remove any unwanted bacteria from your raw eggs. It's simple, fast, and definitely worth the little bit of extra effort.
What Are Coddled Eggs?
There are two types of coddled eggs most commonly used. This tutorial focuses on Type #1.
An uncracked or "whole coddled egg" is an uncracked egg gently cooked in boiling water for a very short amount of time to reduce or eliminate bacteria. This type of coddled egg is commonly used for homemade mayo, dressings, and sauce where a raw egg is called for.
A cracked coddled egg is a whole egg gently cooked in a small dish in a hot water bath. When this culinary technique is done properly the yolk should be slightly runny while remaining unbroken. In this respect, it's similar to a poached egg. The difference between a coddled egg and a poached egg is that a poached egg is made by cooking the egg directly in the cooking liquid, whereas a coddled egg is cooked in a small dish (usually a small ramekin) instead.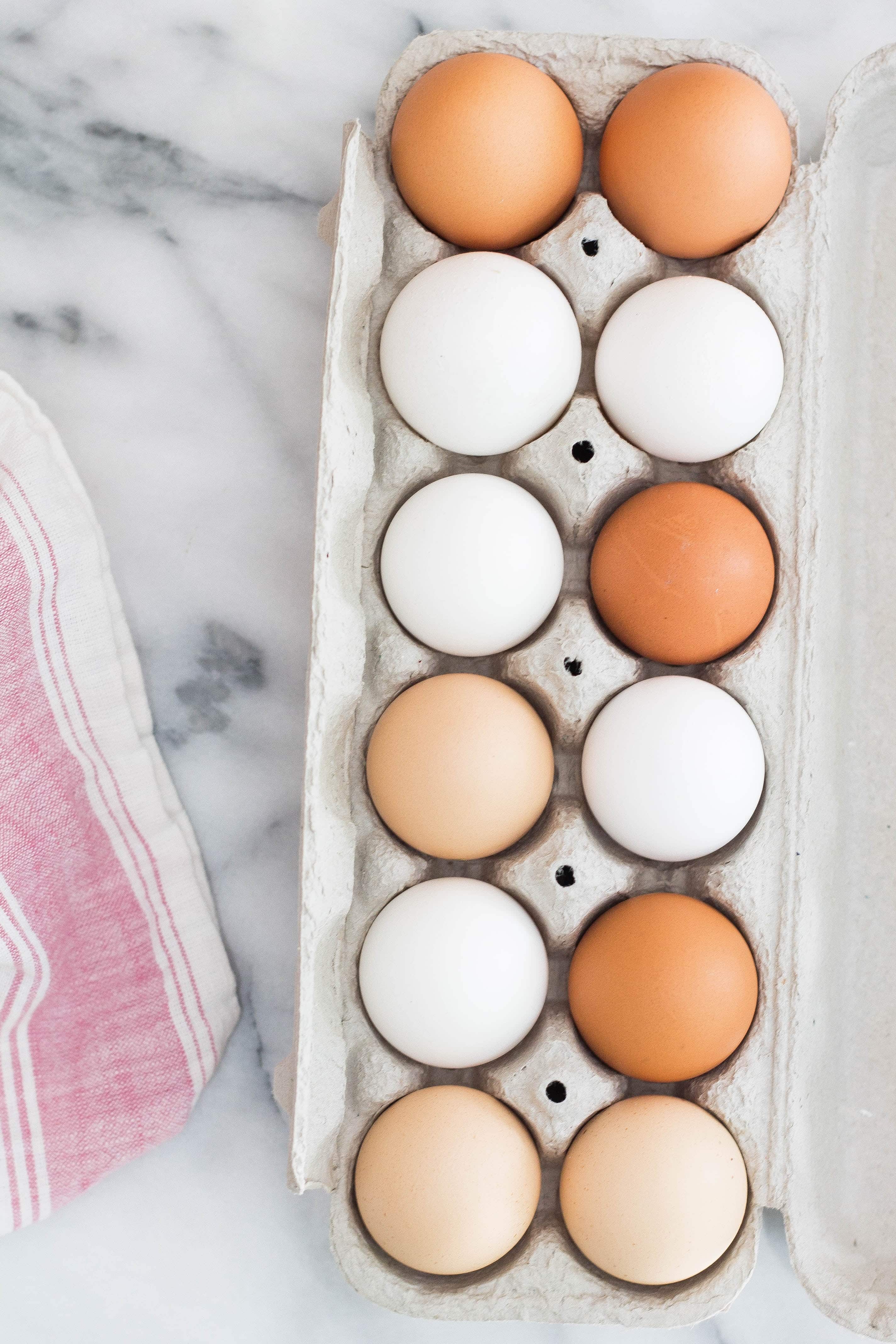 When you have no-bake recipes that call for eggs, like mayonnaise, or Caesar dressing, swapping the raw egg for a coddled egg will help reduce or eliminate the risk of bacterial contamination.
How To Coddle An Egg for Dressing
Bring a small pot of water to boiling.
Set up an ice bath (lots of ice and cold water in a bowl).
When water begins to boil, submerge whole egg into the pot for exactly 1-minute. (image below)
Remove and immediately place in an ice bath for 1 to 2 minutes.
Remove and use in place of raw egg.
This simple technique can be used anytime a mayo, salad dressing or aioli recipe calls for a raw egg. It can also be a great solution for pregnant women, nursing mom, small children or anyone who doesn't just doesn't want to eat raw eggs. Simply, coddle your egg first and then add it to any recipe.
Recipes That Use Coddled Eggs
As I mentioned above, coddled eggs are great for recipes the would normally include raw eggs, especially sauces and dressings. Check out these recipes below for some of my favorite ways to use coddled eggs!
Homemade Creamy Caesar Dressing
Tips For Coddled Eggs
These cooking times are for 1 large room temperature egg. Eggs straight out of the refrigerator and larger eggs will require a longer cooking time.
Be sure the eggs you are using are as fresh as possible. Older eggs will not cook as well, as the egg whites begin to thin out after about a week. After that point, the consistency of the coddled eggs will not be as pleasant as if you had used a fresh egg.
This technique is specific to salad dressings, mayonnaise, and aioli recipes. Soft cooked eggs and coddled eggs for salads and other dishes require different cooking times.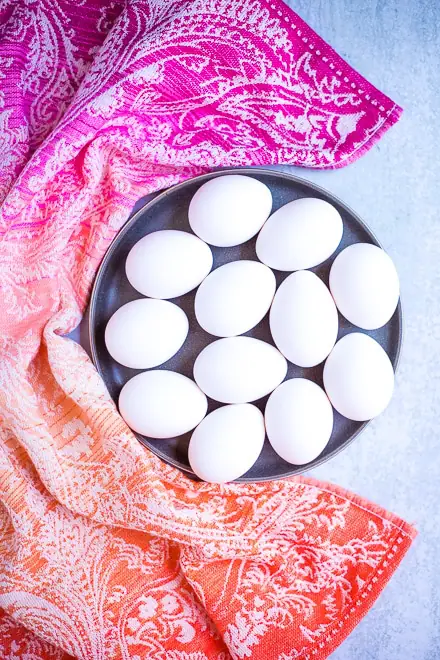 More Egg-cellent Recipes
Eggs are great in all forms, and are often a staple in my house. You can cook them and dress them up almost any way you want to make each egg different than the last. So next time you have some extra eggs to cook, be sure to check out some of my other great egg recipes that I know you'll love!
Deviled Eggs With Truffle Salt
Pepperoni Pizza Breakfast Casserole
Paleo Quiche with Chorizo and Spinach
Did you make this recipe? Please give it a star rating below!
How To Coddle An Egg
Learn how to coddle an egg to use in mayonnaise and salad dressings. Perfect when feeding kids, the immune-compromised, and pregnant women.



Course:
Breakfast, Condiments
Keyword:
coddled egg for mayo, coddled egg tutorial, How To Coddle An Egg, when to use a coddled egg
Ingredients
1

egg

or more depending on recipe

boiling water

ice bath
Necessary Equipment:
spider strainer or slotted spoon
Instructions
Bring a small pot of water to a boil. While water is heating up, set up an ice bath in a small bowl (just lots of ice and cold water).

Once water is boiling, gently submerge egg in boiling water for exactly 1 minute (if you let it go longer, the white and yolk may be too firm). Immediately remove and place in ice bath for 1 minute.

Crack open and use in recipe as directed.
Nutrition Facts
How To Coddle An Egg
Amount Per Serving
Calories 62
Calories from Fat 36
% Daily Value*
Fat 4g6%
Cholesterol 163mg54%
Sodium 62mg3%
Potassium 60mg2%
Protein 5g10%
Vitamin A 240IU5%
Calcium 25mg3%
Iron 0.8mg4%
* Percent Daily Values are based on a 2000 calorie diet.
UPDATE NOTES: This post was originally published in July 2014 and was updated in June 2019 with new photos, step-by-step instructions and more helpful information on how to use coddled eggs.