These Strawberry Scones are made with fresh strawberries, almond flour and monkfruit sweetener to keep them gluten-free, low carb, sugar-free and paleo-friendly. You will love this easy scone recipe! Recipe created in partnership with Bob's Red Mill.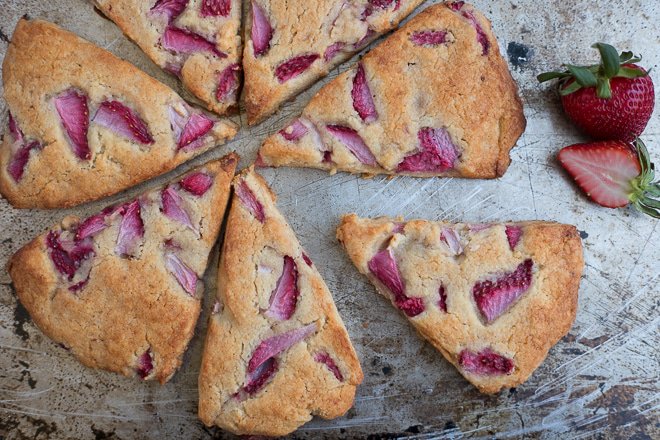 STRAWBERRY SCONES
Can we all just stop for a minute and have a moment of gratitude for Spring produce? The winter is such a slog, it feels AMAZING to see fresh strawberries, asparagus, garlic scapes, and arugula back in the markets.
We are in strawberry overload over here and we are not mad about it! I have a thing for gluten free scones recipes and as soon as I saw that first container of fresh strawberries, I was like, "We are making some scones!"
I partnered with Bob's Red Mill and used their Blanched Almond Flour, Arrowroot Starch, and Coconut Sugar (for the paleo version!). These strawberry scones are so easy to make – you are going to LOVE this recipe.
Let's dive into the details.