Foodie. Accidental Photographer.
Lucky Wife and Mama to two boys and a Bernese Mountain Dog named Fergie.Will cross the street to pet a puppy.
I grew up in Philadelphia, PA but spent the last eight years in the PNW before moving back to PA for my husband's company. We are now living in the Brandywine Valley and adjusting to a much more Suburban life than we envisioned.
My happy place is in the kitchen and by the Ocean. Someday, I'll build a house that combines the two. I love to cook and play with flavor! High quality ingredients are everything to me.
My food philosophy for our family is that we can only really control what we eat at our house. If we eat well at home, that leaves us room to go to restaurants, parties and social events without having to stress out about every single ingredient.
That is our 80/20.
Therefore, at home, we practice eating whole foods, lots of veggies, keep mostly Gluten Free (except for some local Sourdough), buy only truly pastured meats and cheeses and source wild-caught, sustainable seafood. When it comes to snacks and processed food, we keep it minimal and always make sure to buy GMO-Free, minimal ingredient foods from brands who care about what they produce.
I share the recipes that work and that I know will make your life easier!
Whole Food. Half the Time.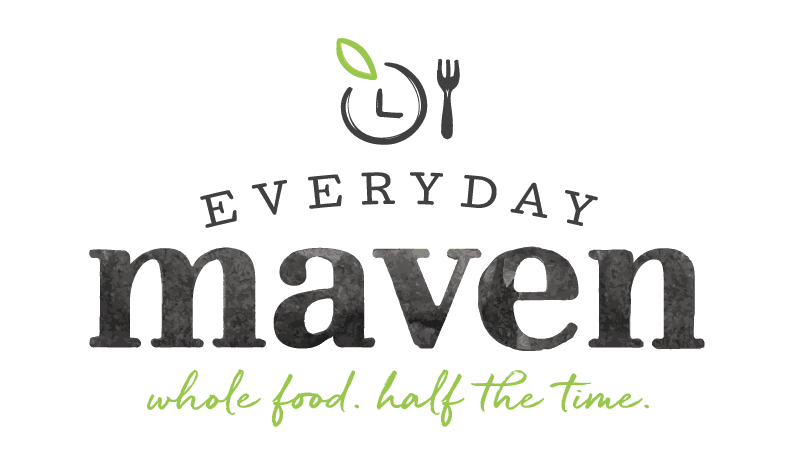 Welcome to my corner of the internet. I'm glad you are here!
Alyssa xo
I hope you stick around! You can explore my recipe collection here, learn more about what blogging tools I use to run this site and sign up for my email list (no spam ever PLUS you get a free Kitchen Hacks PDF) here to get all my new recipes delivered right to your inbox.
Nothing makes me happier than to see your creations of my recipes so if you make one of my dishes and post about it, make sure you tag me and use the hashtag #everydaymaven.