This tutorial for How To Make Cauliflower Rice continues to be one of the most popular posts on my site. Along with it, I get a lot of emails asking me for more and more interesting ways to actually incorporate the cauliflower rice into meals.
Plus, now that Trader Joe's recently started selling bags of frozen organic cauliflower rice for $1.99 / bag (12 ounce bag), it's on. Anyone and everyone who lives near a TJ's will be stocking up.
I usually batch freeze cauliflower rice from my tutorial above but I'm not going to lie, this TJ's product is looking mighty convenient. It's just organic cauliflower and salt – no mess and ready to go.
So, let's get to the good stuff.
Check out these 20 Paleo and Primal Cauliflower Rice Recipes and step up your cauliflower rice game tonight!
1. Ginger Coconut Cauliflower Rice and How To Bake Cauliflower Rice for perfect results every time from Everyday Maven
2. Korean Style Cauliflower Rice from Hip Foodie Mom
3. Thai Pineapple Fried Cauliflower Rice with Chicken from An Edible Mosaic
4. Bibimbap with Beef  from Everyday Maven
5. Cauliflower Pizza Crust from Wholesome Yum
6. Paleo Paella with Shrimp, Sausage and Cauliflower Rice from Apron Strings Blog
7. Cauliflower Pizza Crust from Kalyn's Kitchen
8. Cauliflower Rice Egg Muffins with Ham from Food Faith Fitness
9. Sriracha Chicken Cauliflower Fried Rice from The Lemon Bowl
10. Creole Cauilflower Rice from Plaid and Paleo
11. Cauliflower Rice Tabouleh from The Whole Smiths
12. Paleo Dolmathes (Stuffed Grape Leaves) with Cauliflower Rice from The Primal Desire
13. Curry Cauliflower Rice with Toasted Almonds from The Natural Nurturer
14. Cauliflower Crust Garlic Breadsticks from An Edible Mosaic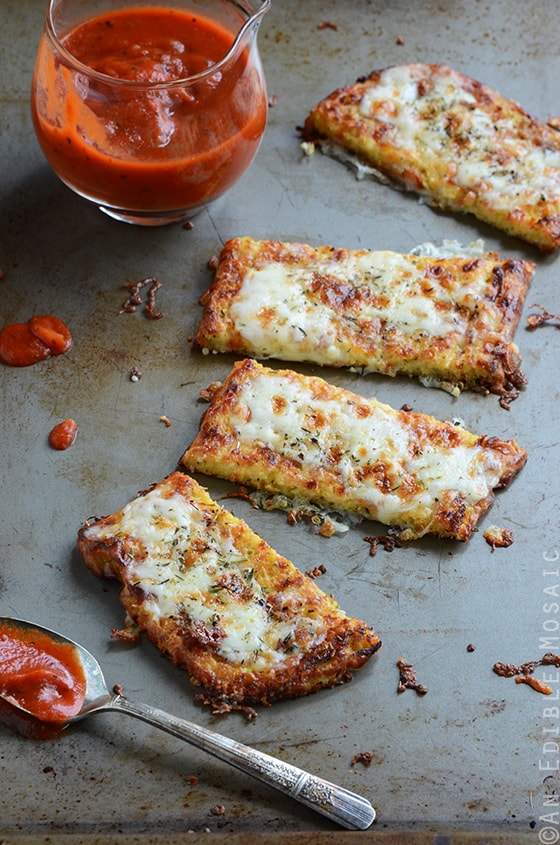 15. Saffron Rice from Living Loving Paleo
16. Cauliflower Rice Biryani from Real Food With Dana
17. Everything Bagel Seasoned Cauliflower Rolls from Lexi's Clean Kitchen
18. Paleo Mexican Cauliflower Rice from Paleo Cupboard
19. Cauliflower Tortillas from Slim Palate
20. Creamy Cauliflower Fritters from The Healthy Foodie
What is your favorite "unique" way to use cauliflower rice?