There are just about 550 recipes on my site (holy crap, that is a lot!!!) at the time I am writing this. Believe it or not, one of the most popular, consistently ranking in the Top 10 is my Vegan Slow Cooker Lentil Soup.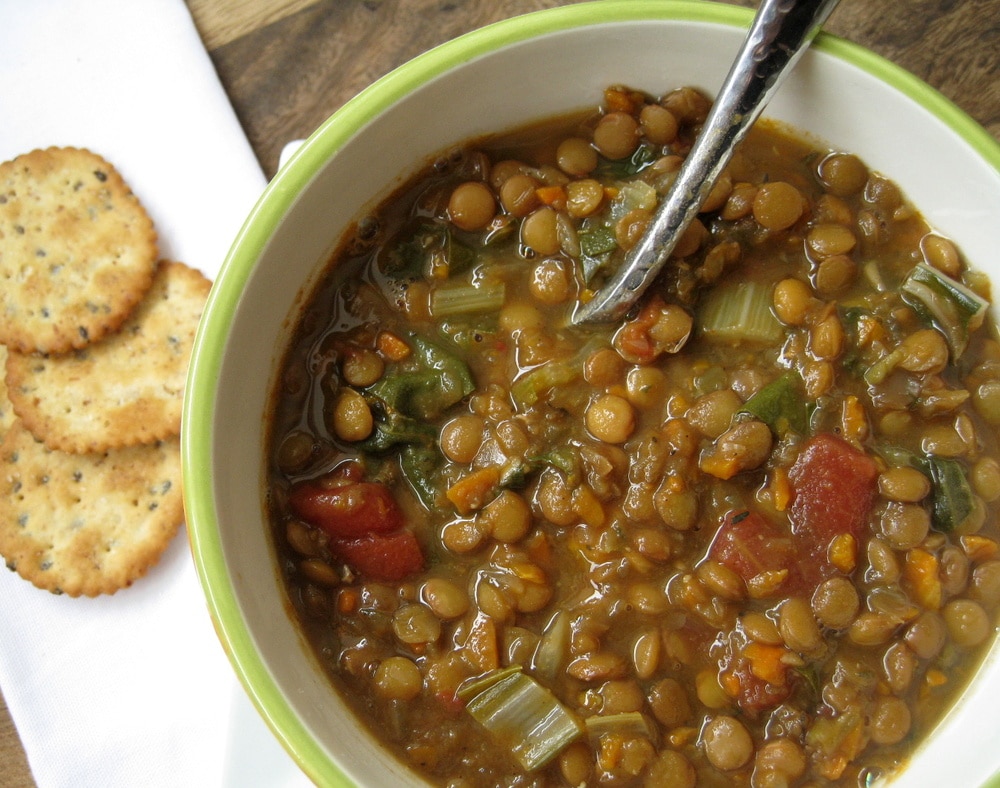 INTERNATIONAL YEAR OF PULSES
This week, I am partnering with the super nice people behind the International Year of Pulses to bring you some delicious ways to cook and enjoy lentils.
LENTIL RECIPES
RED LENTILS:
Creamy Spiced Red Lentil Soup with Spinach from EverydayMaven
Masoor Dal (Spiced Red Lentils) from Culinary Hill
Lentil Coconut Curry with Cashew Cilantro Pesto Cucumber Noodles from Food Faith Fitness
Red Lentil Marinara Sauce from Kitchen Treaty
Curried Red Lentil, Kale and Sweet Potato Soup from Eats Well With Others
Wegman's Copycat Spicy Red Lentil Chili from EverydayMaven
Smoky Red Lentil "Hummus" Dip from Cooking On The Weekends
Moroccan Carrot Red Lentil Soup from A Cedar Spoon
Lentil Salad with Tomatoes and Gorgonzola from Country Cleaver
BROWN AND GREEN LENTILS: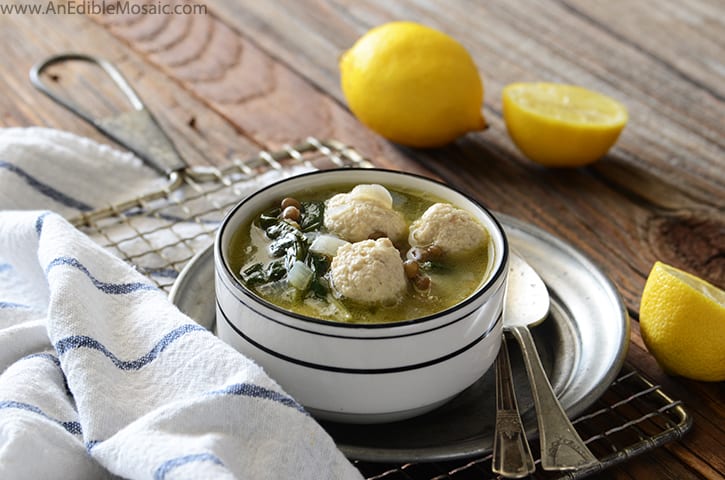 Lentil Soup with Spinach and Mini Chicken Meatballs from An Edible Mosaic
Black Bean and Lentil Chili from Taste Love and Nourish
Vegan Lentil Shepard's Pie from Fannetastic Food
Moroccan Lentil Cauliflower Soup from The Reluctant Entertainer
Lentil & Quinoa Chili from Ambitious Kitchen
Vegan Slow Cooker Lentil Soup from EverydayMaven
Avocado Lentil Cranberry Salad from Running To The Kitchen
Vegetarian One Pot Lentil Taco Soup from Beard + Bonnet
FRENCH LENTILS + BLACK LENTILS:
Beluga Lentil Stuffed Avocados from A Tasty Love Story
Dal Makhani (Black Lentils with Rich Tomato Sauce) from Eats Well With Others
Beluga Lentil Salad with Feta and Crispy Prosciutto from EverydayMaven
Salmon and French Lentils with Herb Mustard Butter from A Healthy Life For Me
Lentil Salad with Feta, Lemon and Parsley from Rachel Cooks
Cranberry Maple Black Lentil Loaf from Cotter Crunch
French Lentil and Arugula Salad with Herbed Cashew Cheese from Inspiralized
Coconut Curried French Lentil Soup from Vanilla and Bean
DISCLOSURE: This post was sponsored in partnership with USA Pulses and Pulse Canada.