Do you have your Thanksgiving menu planned yet? Or the side dish you need to bring?
We are staying in Seattle and keeping it really simple this year. We were originally hoping to go to the East Coast for a big family celebration but the timing  didn't work out. Then I was trying to convince my family to go out for an all day adventure and for Indian Food. Let's just say that didn't go over really well.
Last night we finally settled on a menu and in case you haven't, here are some ideas to keep this Thanksgiving stress-free and as easy on your waistline as possible!
Appetizers
Wild Oregon Shrimp + Pesto Stuffed Sweet Baby Peppers
Pistachio, Goat Cheese + Beet Bites
1 Point Mini Toasts with Shredded Brussels Sprouts, Blue Cheese and Fig Jam
Dips
Farak {Sweet Potato} Hummus, Served Hot
Cheesy Baked Spinach + Artichoke Dip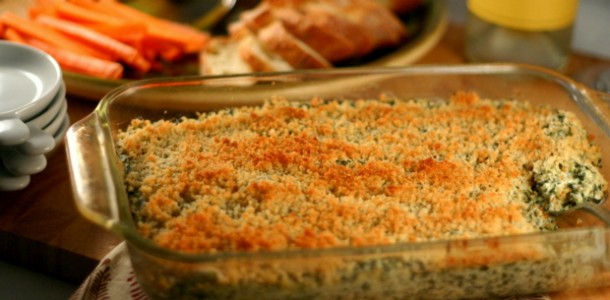 Soup
Roasted Butternut Squash Soup with Crispy Leeks
Turkey
Everyday Brined + Roasted Turkey
Side Dishes
Shredded Brussels Sprouts with Shitake Mushrooms
Crispy Roasted Brussels Sprouts
The Ultimate Vegan Green Bean Casserole
Nana's Sweet Potato Casserole (Lightened Up)
Cinnamon + Palm Sugar Roasted Delicata Squash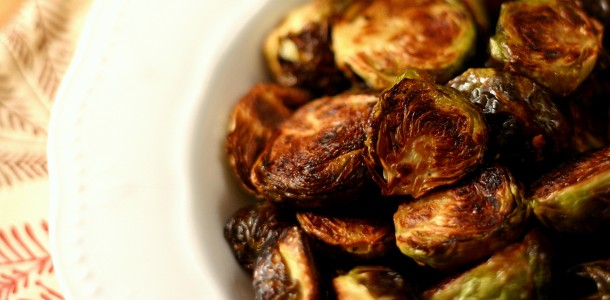 Drinks
Use that Leftover Turkey
I'll be back next week with at least one more post before the holiday. In the meantime, have a great weekend 🙂